Thinking of Creating a Mobile App? Here's 8 Things You Should Know.
Friday, 5 April, 2019, POSTED BY Massive Infinity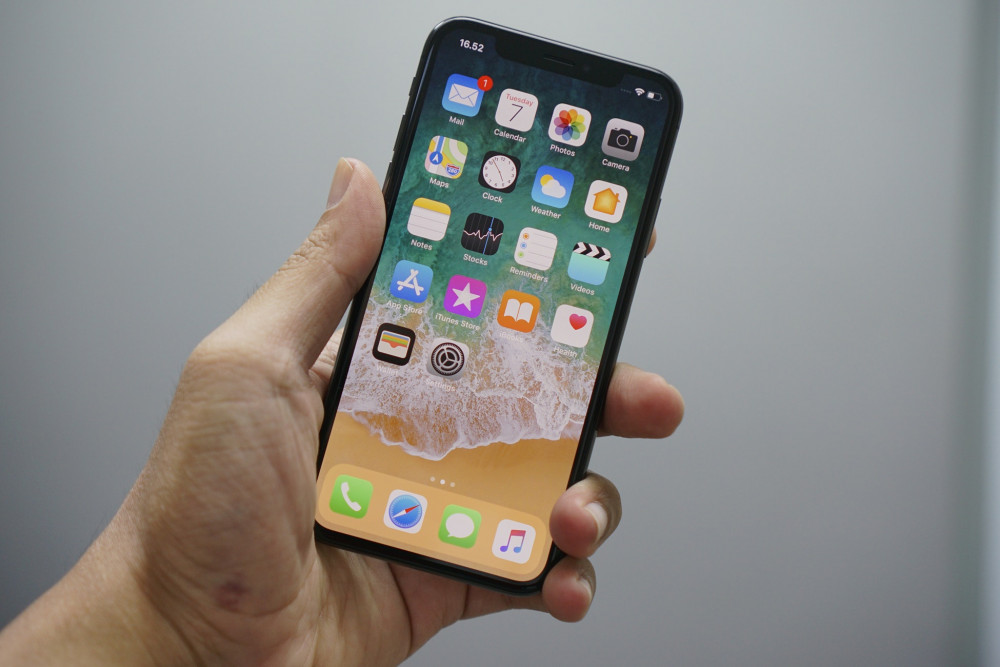 Are you thinking of creating a mobile app for your business but don't know where to start? Or, your manager has sent you to come back with a thorough research and game plan for mobile app development and you are overwhelmed by the amount of information out there? Well, fret not, because this listicle might just be the hand-holding guidance you need. Also, a bonus checklist exists at the end of this read for you to set your resources straight before really engaging a mobile app development agency.
Here's 8 things you ought to know before embarking on your exciting app development project:
1. Curating A Digital Agency
This would probably be one of the first things you search for. So a few things that you should note with the plethora of digital agencies that appear in your Google search:
Find out the number of years of experience the particular agency has, the more the merrier
Look for case study examples - it should be readily available on their website. On the same note, are there in-depth details about the features of the app? Companies that take the time to do so possibly care more about the quality of work they produce.
How will working with a particular agency be like? While we can't speak for all agencies, our team at Massive Infinity pride ourselves as tech consultants who are always ready to offer professional guidance at every step of the development process. We take the time to understand your business processes and needs before customising digital solutions according to your project requirements.
2. Availability Of Local Developers
It is important to note that not all developers in local companies are working in the same office or even residing in Singapore. It may not be an issue at all if work is completed satisfactorily, but for most cases, bugs and issues in apps often arise. This is especially so if you are planning to organise a live event or campaign where you will need immediate and on-site technical support. Even outside of an event setting, direct communication with the tech team should always be prioritised.
3. Rethinking The Problem
Now, let's think about why you want to develop a mobile app. Is it because it's cool and trending right now? If there is an industry-specific or company-specific issue you wish to solve, be ready to communicate this clearly with any agency you enquire to. Relaying the problem or issue in as great detail as possible will enable a team like Massive Infinity to provide customised solutions befittingly.
4. Must-have Features Of Mobile App
Adding to the point above, make a list of a few must-have features you think you should have in your mobile app. As mentioned, it's ideal to have a solid concept of the project in the early stages as it helps to move things forward for both parties, decreases the number of meetings and speeds up the development process.
5. UI/UX Design
Do you already have (in-house) designers that can design a user interface for you? If the answer is yes, then great! You are ready to move forward to the tech side of things. If not, find out if the mobile app development agency have in-house designers. Similar to having in-house developers, being able to work alongside local designers and having direct communication with them can smoothen the development process whenever there are design changes to be made or sorted out.
6. Factor In Time For Development & Testing
In our experience, some clients approach us with a good, solid and exciting project concept that cannot follow through due to tight deadlines. Before embarking on any app development project, it's essential to know that development usually takes about three to four months. For Massive Infinity, this enables the team to run a few sprints of development and testing to ensure that the end product produced is as high quality and bug-free as possible.
7. Plan For Maintenance
Once your app goes live, it's not the end of your project yet! At this post launch stage, you should make sure that you have a maintenance package in place to get you covered for future bug fixes and app updates should they arise. Ideally, the same developers who produced the app should be the ones to attend to any issues. With a maintenance plan or package set in place, any future changes can be done without incurring exceptionally high costs or downtime.

8. Quality Wins
If you have done enough research or enquiries, you would probably be able to find an agency that claim they can develop an app in a short amount of time with much lower costs than others. This last point is really up to your own discretion, but agencies are able to make such claims possibly because they do not factor in test phases and the end product given to you is bug-filled. A buggy app would not only be a turn off to your users, but it might create damage to your company's pockets and credibility in the long run.
Hopefully with the 8 points above, you now have some solid ground to build your project taller. To put things into perspective, here's the checklist we've been withholding since the start of your read:
Checklist before Engaging A Mobile App Development Agency
√ You have a solid purpose for developing a mobile app, not because it's cool to have one
√ You have a list of app features you want to have in the app
√ You have a set of mobile app screen designs in mind
√ You have at least 3 to 4 months before your intended launch date
√ You have set aside a considerable amount of budget which includes app maintenance and update costs