Do Your Target App Users Like Your Mobile App: 4 Major Ways To Find Out
Tuesday, 8 October, 2019, POSTED BY Massive Infinity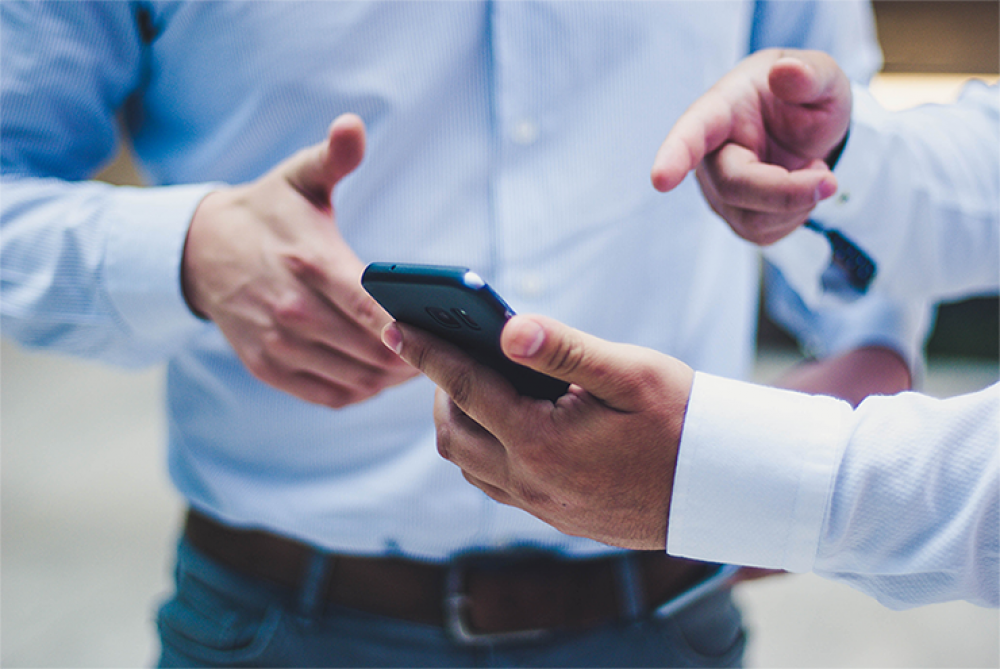 If your new mobile application is past its initial download phase, you should know that it is not so much about marketing strategies to get new users anymore. Sure any business would want new users everyday, but there comes the danger of having high app churn rates(Read here if you want to know more) because having a high download rate does not speak as much as having users use the app on a daily basis because it is useful and it serves a particular function well.
This article tests if the user research done on your target group has been sufficient and up to mark. It finds out if the mobile app met the expectations of your potential users and if it did not, what exactly can we look into to make things better. All businesses want their mobile app to be used and loved by their target users, and here's 4 major ways you can find out:
App Ratings & Reviews
One of the more easily accessible ways to find out what your current mobile app users think about the app are app ratings and reviews. App ratings and reviews are what you and other potential users see when they browse the app in the app store. This comes at no surprise but according to Apptentive, almost 60% of mobile app users refer to app ratings and reviews before deciding to download a new mobile app or not. This percentage is indeed significant to the download rate of the app because the better raved the app is, the greater the number of downloads. But aside from high download rates, which are not that important if you read here, having positive app reviews and high app ratings mean that the app has successfully delivered its promised value to users. Other factors that affect the overall rating and success of the app include speed of app, number of crashes and ease of navigation, but we'll leave that for the next article.
Feedback from Users
This can be more valuable to the business than app store ratings and reviews, and should not be seen the same as feedback given in the form of reviews on the app store. Feedback from users in this context refers to the comments from users that are not publicly shown, and is often honest and constructive. This is because it requires users to take a longer amount of time than usual to craft a direct message to the business to sound out on various aspects of the app, usually for the better good of the mobile app. It is highly encouraged for businesses to have this channel for communication, akin to banks having their hotlines. Without it, not only do constructive feedback get unheard, but customers also tend to get frustrated and may leave completely once they feel that they are not getting the attention and help that they need. This goes without saying, but the more positive feedback a business receives, the more app users are taking a fancy to the app.
Heat-Mapping
Up next is a tool which enables one to discover which areas of a particular screen users tend to interact with the most and least. This identification helps with further research in terms of user sentiments, which is something the marketing team ought to focus on after marketing strategies are being put in place to guarantee a high download rate. Research on user sentiments include examples such as why a button was used more, or why users prefer to share their app milestones on Instagram more than Facebook. The heat-mapping tool will display which buttons and aspects of the app users tend to interact with more, and interviews, surveys or focus groups can be conducted to understand their app usage behaviour.
On the flip side, businesses are also able to find out if users are spending a longer than expected time on a particular feature of the app. Was it because it was hard to work around and navigate? Or is the price set beyond the willingness to pay? This analysis helps to remove features that are redundant, and also think about those that should be added because there seems to be a need. This useful feedback help to improve the app and get it ready for perhaps phase 2 of development. If you have been reading our articles, you should know that the entire process of developing and maintaining an app takes conscious effort of continuous monitoring and researching. However, when done right, the time and money investment almost always betters a business.
Our top 3 recommendations for heat-mapping tools are Crazy Egg, Lucky Orange and Hotjar.
Revenue
Mobile apps are usually developed by businesses, be it B2B or B2C, with hopes that it increases revenue. Of course mobile apps are developed with other business goals in mind as well, but this segment focuses on revenue to show how much users like and are attentive towards your app. With the initial investment into developing the mobile app, some ROI is undoubtedly expected. Let's take a general E-commerce app to put things into perspective: A steady increase in sales figures the following 1-3 months of launching the app shows that users find purpose in using the app and actually like the mobile app enough to shell out some cash on it. With metrics, did your business see a rise in number of shoppers or visitors per day over the course of 1-3 months? If there has been a steady rise, much of the increase in revenue could be attributed to how much users enjoy the mobile app, especially if no other revenue streams were introduced.
The previous article written talks about other metrics, click here to read And if you're a business looking to expand into E-commerce and M-commerce, the team has written an article to share the many ways a mobile app can be advantageous.
For other types of mobile apps, such as those with in-app purchases, or those that function on a subscription basis, revenue measurement allows the business to find out which revenue stream is doing the best and worst. Again, knowing which aspects are high-performing and which are not allows the company to make the necessary changes in order for business growth to happen.
If you have read the first two articles in this series of Mobile Analytics, you might have already caught on that metrics are paramount and valuable in supporting business growth and understanding the needs and expectations of potential customers. If you haven't, you may click here and here to have a deeper understanding on what Mobile Analytics and its metrics can do. Without this digital investigator who works round the clock, businesses would be blindsided and communication with customers may be bleak, if any at all is even possible. Soon enough, once the helpfulness of metrics and mobile analytics come to light, it will be difficult to go back to our traditional days of counting using pen and paper at the brick and mortar store.